Home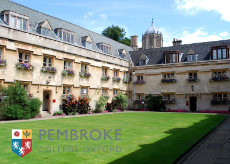 30th July – 3rd August 2018
Pembroke College, Oxford
We invite applications for the ICVS Summer School 2018 at Pembroke College, Oxford, UK,  30th July 2018 – 3rd August.  Deadline is 1st March.
We're pleased to announce that we will be providing sponsorship for this year's
OSA Fall Vision Meeting
, in honour of Don MacLeod, whose fest will take place on 22nd September.
We hope to see you there.
We are well into the second year of the 2017-2018 membership cycle, but still welcome new and re-joining members.